Videos can only be added to your iPad via iTunes. You can tell GOM Video Converter to send MP4 files to your iTunes library automatically after converting. Connect your iPad to your computer before you start converting.
*This is an example of syncing video files manually to the iPad.
■Converting Videos and Adding them to your iPad.
1. Launch GOM Video Converter and add the desired videos to the conversion list on the main window.
* You can add several video files and convert them all at once.
2. Click the [Preset Settings] button.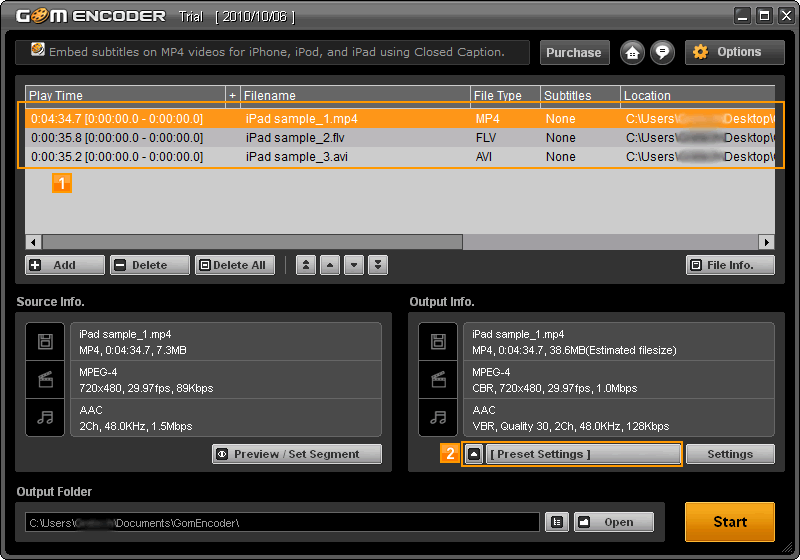 3. Click on [+] button next to "Apple" and choose "iPad/iPad 2 (Normal Quality)" from the list, then click the [Apply] button.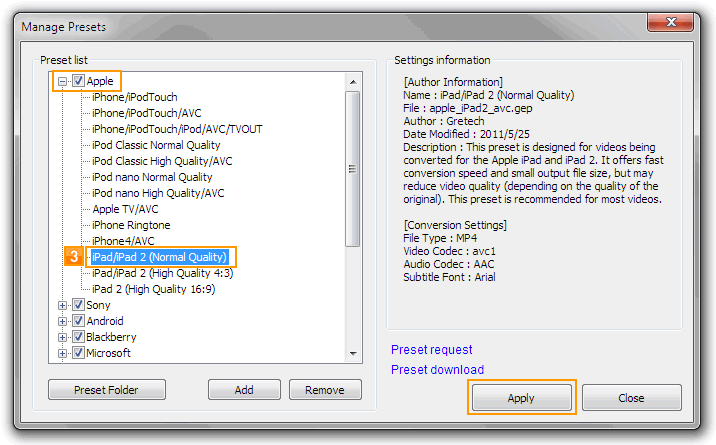 4. On the main window, the button that used to say "Preset Settings" should now say "iPad/iPad 2 (Normal Quality)". If it does, you've successfully set your preset and are ready to begin converting by clicking [Start].
5. On the video conversion window that pops up, choose the "Add the output file to the iTunes library(.MP4 only)" option to automatically add the videos to iTunes after conversion is complete.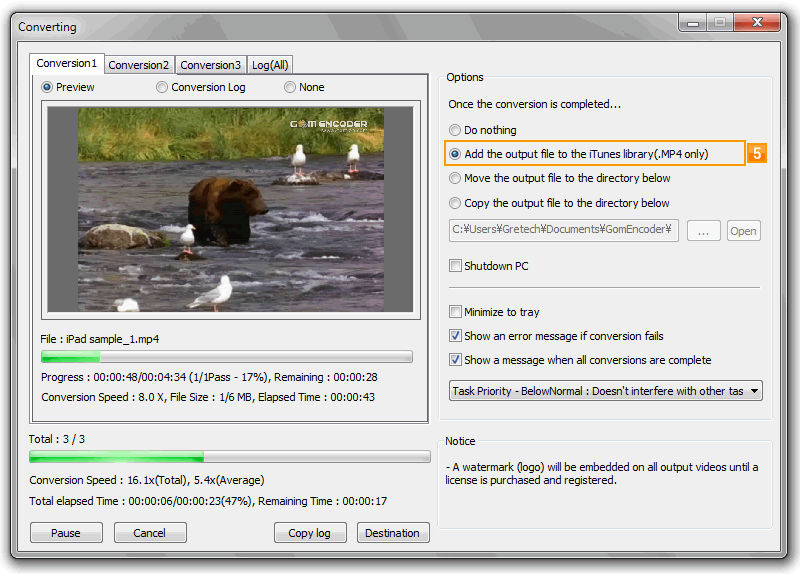 6. Click [OK] when the "Conversion Complete" message pops up.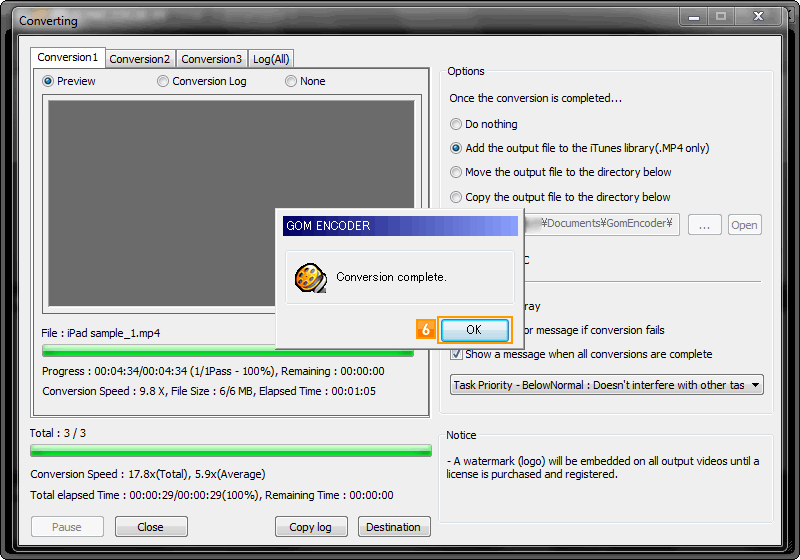 7. Once your videos are converted, iTunes will launch (if it isn't already running) and your files will be added to the library. Click on "Movies" under the "LIBRARY" heading in iTunes to make sure your files have been added properly.
8. Click on your iPad under the "DEVICES" heading, then click on the "Movies" tab.
9. Check the box next to "Sync Movies" and choose which videos you want to add. Click the [Apply] button when finished.
10. When the sync is complete, disconnect your iPad from your computer.
■Playing Videos on your iPad.
1. Tap the Videos icon on the main screen.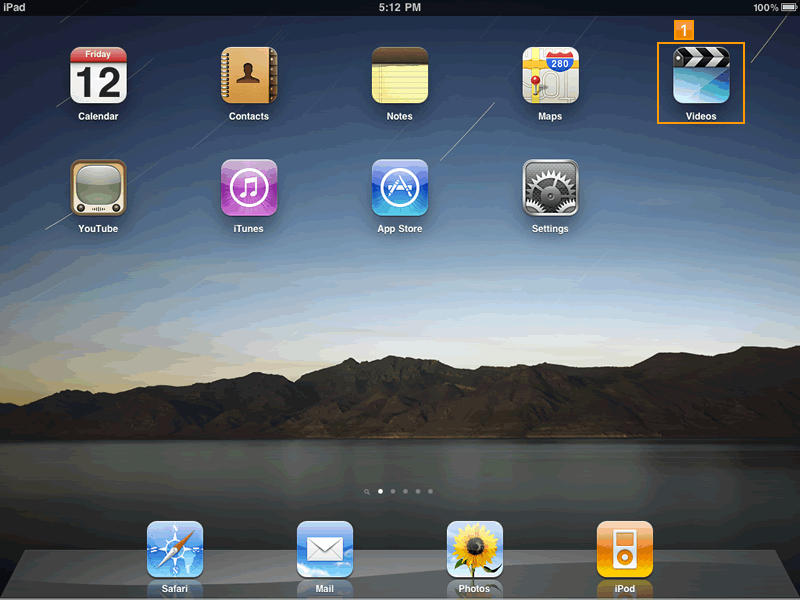 2. Select the video you want to watch.
3. Tap the Play button.
4. The video starts to play.
The size of the converted file will vary depending on the source file.